Julianne Rice Yoga
See Julianne's Yoga Schedule here
Contact Julianne for customized one on one sessions at julirice@yahoo.com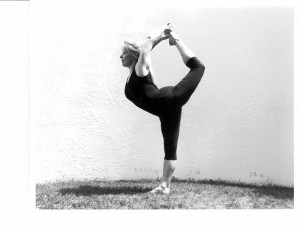 Julianne's Hatha Yoga instructional audio CD Gentle Yoga for Every Body available here.
To see info about Julianne's Yoga Retreats click here. Future Retreat dates TBD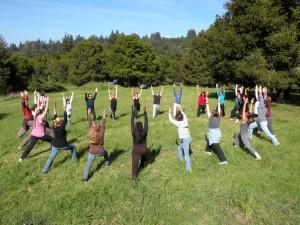 What is Hatha Yoga?
Hatha Yoga is the Sanskrit term for the yoga discipline that addresses overall physical health – a discipline which can ultimately lead to greater mental and spiritual awareness and assists a student in preparation for meditation practice. In the U.S., all of the styles of physically oriented yoga are ultimately a form of Hatha Yoga. Hatha Yoga has become an umbrella term for a yoga class that does not fall within one of the specific modern yoga schools/styles. The specific content depends upon the teacher's particular background.
What is Hatha Flow Yoga?
Julianne's Hatha Flow Yoga classes are methodical workouts – they are designed to give students a workout of body, mind and spirit – within a calm and supportive environment. A typical class includes a centering time, warm ups, standing flow sequences, an incremental approach to learning and doing inversions, floor stretches, deep relaxation, breathing exercises and meditation. Julianne's classes give consistent students opportunities to progress and new students a chance to begin to learn and practice. Individual attention and modifications are available.
__________________________________________________________________________________________________________
Who is Julianne Rice?
Julianne has been teaching Hatha Yoga classes in the Bay area since 1984. Her teaching style reflects her background in Iyengar and Ashtanga Yoga, Integral Yoga, the Baptiste Method of Yoga, Phoenix Rising Yoga Therapy and Dance. She taught and served as manager of the Hatha Yoga program at the Center for Spiritual Enlightenment in San Jose for over twenty-five years. She has taught at the Oracle Corporation, SRI, Stanford University, the Harker School, Yoga is Youthfulness, Willow Glen Yoga, Los Gatos Park and Recreation, corporate Power Camp retreats, American Musical Theater, and many local gyms, small companies and schools in the Bay area. Since 2003 she has been leading annual Yoga Retreats in the Santa Cruz mountains in northern California.
She has served on the faculty of Yoga Educational Seminars, a yoga teacher training program founded and directed by Joyce Anue.  She has produced a guided Hatha Yoga instructional audio CD called Gentle Yoga for Every Body available here.
Her classes challenge and nourish the body, mind and spirit. Her communication skills, commitment to her own spiritual and physical development and her creativity have contributed to a long-standing reputation.