Julianne's Current Schedule
(last updated 12/18/18)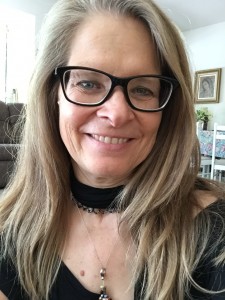 Julianne is available for one on one Yoga and/or Yoga Therapy
sessions and one on one InterPlay focus sessions.
For more info and to set up an appointment – contact her at  julirice@yahoo.com
Group classes open to the public 
(contact Julianne at julirice@yahoo.com for exact address of  Stusic Studio)
Mondays
InterPlay                              11:30 – 1pm     Stusic Studio in Aptos
Flow for Strength Yoga      5:30 – 7pm       Yoga is Youthfulness
Wednesdays
InterPlay                             1:30 – 3pm       Stusic Studio in Aptos
Thursdays                         
Flow for Strength Yoga     5:30 – 7pm       Yoga is Youthfulness
Saturdays                         
Flow for Strength Yoga     12:30 – 2pm      Yoga is Youthfulness

Flow for Strength Yoga Schedule at Yoga is Youthfulness
What is Flow for Strength Yoga with Julianne?
Hatha Yoga is the Sanskrit "umbrella" word for the yoga discipline that addresses overall physical health – a discipline which can ultimately lead to greater mental and spiritual awareness. In the U.S., all of the styles of physically oriented yoga are ultimately a form of Hatha Yoga. That said, when it refers to a yoga class in today's society, it has come to be a general term for a yoga class that does not fall within one of the specific modern yoga "schools/styles". The content will depend upon the teacher's specific background.
Flow for Strength Yoga classes with Julianne are very methodical workouts. They are designed to give students a workout of body, mind and spirit, within a calm and supportive environment. A typical class includes a quiet time, warm ups, standing flow series and core exercises (that grow in difficulty over time), preparation for inversions, cool down floor stretches and a deep relaxation. You can count on Julianne's classes giving consistent students many opportunities to progress. New students (with a minimum of 6 months prior experience) are welcome. Individual attention and modifications are always available.
Julianne's classes reflect her background in Iyengar, Ashtanga, Vinyasa Flow, Phoenix Rising Yoga Therapy and Dance. They focus on one's whole hearted "personal best" – honoring strengths and weaknesses, motivation to grow, attention to detail and being present.
About Julianne
Julianne Rice has been teaching Hatha Yoga classes in the Bay area since 1984. Her teaching style includes elements from Iyengar, Ashtanga, Vinyasa Flow, Phoenix Rising Yoga Therapy and Dance.
She taught and served as manager of the Hatha Yoga program at the Center for Spiritual Enlightenment in San Jose for over twenty-five years. She has taught at the Oracle Corporation, SRI, Stanford University, the Harker School, Willow Glen Yoga, Los Gatos Park and Rec, corporate Power Camp retreats, American Musical Theater, and many local gyms, small companies and schools in the Bay area.
She has been on the faculty of Yoga Educational Seminars, a yoga teacher training program founded and directed by Joyce Anue. She has produced a guided Hatha Yoga instructional audio CD called Gentle Yoga for Every Body.
Her classes challenge and nourish the body, mind and spirit. Her communication skills, commitment to her own spiritual and physical development and her creativity have contributed to a long-standing reputation. She is also a facilitator of a system of improvisational self-expression called InterPlay.